Swatch, The Purity Of NEON Chrono 47mm, SB06W100
150,00 € Tax_including
SWATCH
OROLOGIO  THE PURITY OF NEON 47MM 
REF: SB06W100 – SWISS MADE
Il prodotto è nuovo e sarà spedito con la propria confezione.
CITRON BLEU garantisce l'autenticità di tutti i prodotti in vendita e la più alta qualità di tutti i materiali utilizzati nella manifattura.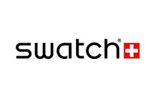 Descrizione
SWATCH
 WATCH  THE PURITY OF NEON 47MM 
REF: SB06W100
PRICE: € 150,00

Quest'orologio retro extra large si ispira a uno Swatch Chrono anni Novanta: il WHITE HORSES CHRONO SCW100. Il suo quadrante neon multicolore e le corone colorate risaltano rispetto alla cassa e al cinturino bianco candido realizzato in materiale biologico.
—————-
This extra large retro watch is inspired by a 1990s Swatch Chrono: the WHITE HORSES CHRONO SCW100. Its multicolored neon dial and colored crowns stand out against the pure white case and strap made of organic material.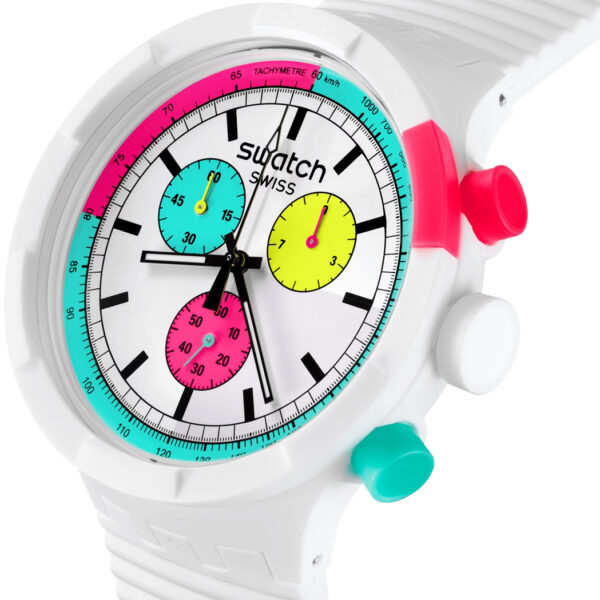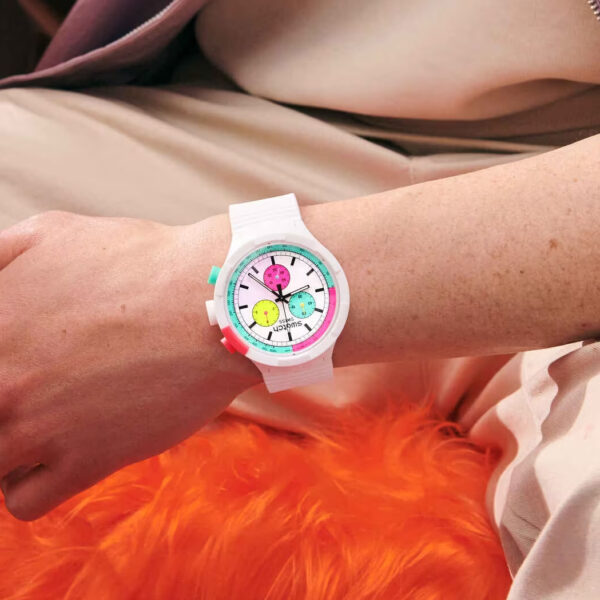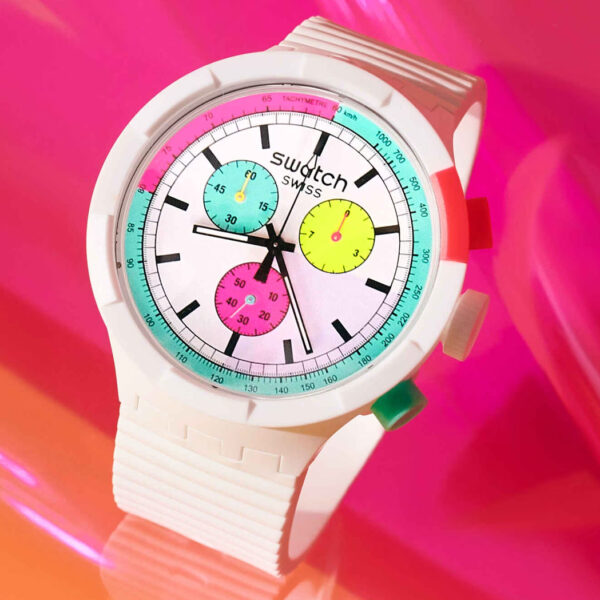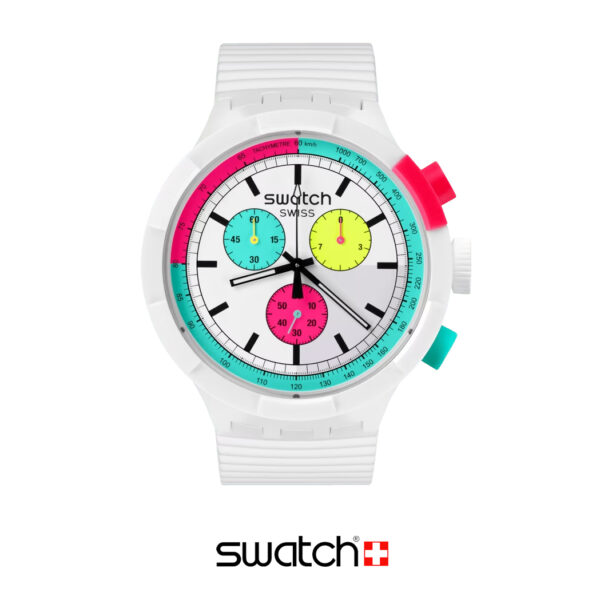 Solamente clienti che hanno effettuato l'accesso ed hanno acquistato questo prodotto possono lasciare una recensione.