Swatch "James Bond LICENCE TO KILL – 1989" GZ328
105,00 € Tax_including

SWATCH 
Limited Watch "James Bond LICENCE TO KILL – 1989"
REF:  GZ328
Il prodotto è nuovo e sarà spedito con la propria confezione.
CITRON BLEU garantisce l'autenticità di tutti i prodotti in vendita e la più alta qualità di tutti i materiali utilizzati nella manifattura.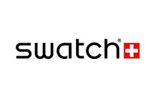 Descrizione
SWATCH
SWATCH LIMITED WATCH "JAMES BOND LICENCE TO KILL – 1989"

REF:  GZ328
PRICE: € 105,00
Licence to Kill 1989 Stavolta è personale. In LICENCE TO KILL James Bond, alias Timothy Dalton, benché sospeso dalla MI6, è sulle tracce del supervillain Franz Sanchez. La missione lo porta in ambienti tropicali tra Florida e Messico. Il cinturino dell'orologio in edizione limitata si ispira all'iguana domestica di Sanchez e alle palme che ondeggiano sotto il sole al tramonto.
————-
LICENSE TO KILL 1989
License to Kill 1989 This time it's personal. In LICENSE TO KILL James Bond, aka Timothy Dalton, although suspended from MI6, is on the trail of the supervillain Franz Sanchez. The mission takes him to tropical environments between Florida and Mexico. The limited edition watch band is inspired by Sanchez's pet iguana and palm trees swaying in the setting sun. SWISS MADE



Solamente clienti che hanno effettuato l'accesso ed hanno acquistato questo prodotto possono lasciare una recensione.