Swatch, Bioceramic "What If ?" Gray / White, SO34M700
105,00 € Tax_including
SWATCH
OROLOGIO BIOCERAMIC  " Collection What If…? " GRIGIO Tempo e Data BIANCO 33mm
REF: SO34M700 – SWISS MADE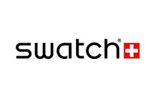 Descrizione
SWATCH
SWATCH BIOCERAMIC  " What If ?" Collection: WHAT IF…GRAY ?
–  33mm
REF: SO34M700
PRICE: € 105,00
Orologio Swatch – collezione "Bioceramic What if Collection" – modello "What if…Gray" con cassa quadrata da 33mm in bioceramic caratterizzata dal vetro edge to edge che permette una visione laterale delle lancette e cinturino in plastica biosourced grigio. – Swiss Made
—————-
Swatch watch – "Bioceramic What if Collection" collection – "What if…Gray" model with 33mm square bioceramic case characterized by edge-to-edge glass that allows a lateral view of the hands and Gray biosourced plastic strap. – Swiss Made
Informazioni aggiuntive
Note: Nuovo

Il prodotto è nuovo e sarà spedito con la propria confezione.
CITRON BLEU garantisce l'autenticità di tutti i prodotti in vendita e la più alta qualità di tutti i materiali utilizzati nella manifattura.
Solamente clienti che hanno effettuato l'accesso ed hanno acquistato questo prodotto possono lasciare una recensione.