MONTBLANC Robert Louis Stevenson, Ink Bottle Braun, 130288
39,80 € Tax_including
MONTBLANC
HOMEGE TO ROBERT LOUIS STEVENSON INK BOTTLE BRAUN
Ident No. MB130288 – Special Edition 2023
Descrizione
MONTBLANC
HOMEGE TO ROBERT LOUIS STEVENSON INK BOTTLE BRAUN
Ident No. MB130288 –  Special Edition 2023
Price: € 39,80
Boccetta d'inchiostro Montblanc 50ml, colore Marrone,
I flaconi d'inchiostro Montblanc Special Edition sono disponibili in confezioni quadrate che evocano concetti e temi di ogni collezione, rendendoli preziosi regali da collezione per gli appassionati di Montblanc.
—————-
Montblanc Ink bottle 50ml, braun color
Montblanc Special Edition ink bottles come in square packaging that evokes concepts and themes of each collection, making them valuable collectible gifts for Montblanc enthusiasts.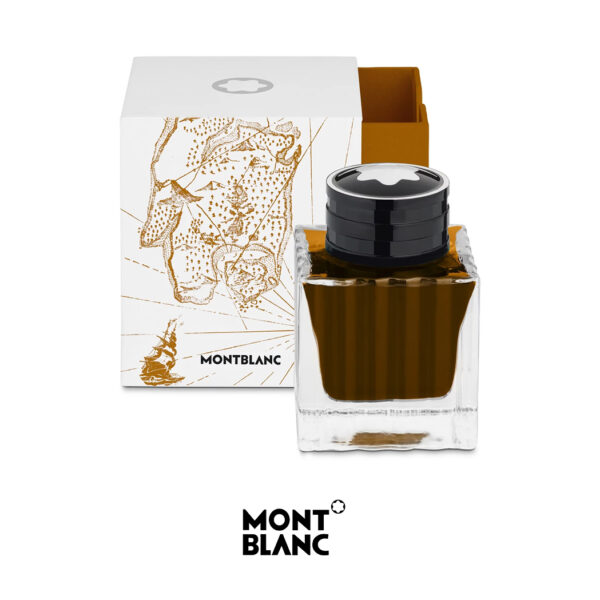 Solamente clienti che hanno effettuato l'accesso ed hanno acquistato questo prodotto possono lasciare una recensione.