MONTBLANC NoteBook Vincent Van Gogh, 130284
85,00 € Tax_including

MONTBLANC
NOTEBOOK – HOMAGE TO VINCENT VAN GOGH
Ident No. MB130284  – Special Edition anno 2023
Descrizione
MONTBLANC
NOTEBOOK –  HOMAGE TO VINCENT VAN GOGH 
Ident No. MB130284
Price: € 85,00
Special Limited anno 2023
Blocco note Montblanc #146 piccolo, Homage to Vincent Van Gogh, giallo a righe. Il design del blocco note Montblanc Edizione Speciale rievoca simboli e temi ispirati alla collezione degli strumenti da scrittura Vincent Van Gogh. 96 fogli / 192 pagine.
Dimensioni 150 x 210 mm.
———–
Montblanc Notebook #146 small, Homage to Vincent Van Gogh, yellow with lines. The design of the Montblanc Special Edition notebook evokes symbols and themes inspired by the Vincent Van Gogh writing instruments collection. 96 sheets / 192 pages.
Dimensions 150 x 210mm.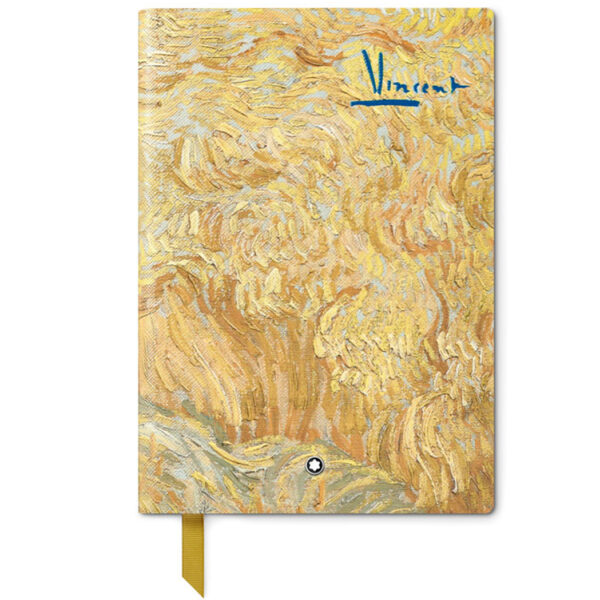 Informazioni aggiuntive
Montblanc: Patron Of Art

Montblanc Patrono dell'Arte
La serie Patron of Art è la disciplina suprema degli strumenti da scrittura Montblanc. Nel 1992 l'edizione iniziò con la prima edizione in onore di "Lorenzo de Medici". Fino al 1994 incluso c'era solo l'edizione limitata di 4.810 pezzi. Nel 1995 Montblanc aggiunse un'ulteriore edizione ancora più limitata con soli 888 pezzi lanciando il Prince Regent edition di quell'anno. Così, dal 1995, sono state dedicate due edizioni a ciascun onorato. L'edizione patron of art è un'edizione molto ambita dai collezionisti di tutto il mondo.
Solamente clienti che hanno effettuato l'accesso ed hanno acquistato questo prodotto possono lasciare una recensione.