In offerta!
MONTBLANC Stilografica Muses Marilyn Monroe 116065  
Tax_including
MONTBLANC
STILOGRAFICA MUSES MARILYN MONROE EDIZIONE SPECIALE
Ident No. MB116065 – Limited anno 2007
Descrizione
MONTBLANC
MUSES MARILYN MONROE SPECIAL EDITION FOUNTAIN PEN F
Ident No. MB116065  – Special Limited anno 2007
Price: € 1.060,00

STILOGRAFICA MUSES MARILYN MONROE EDIZIONE SPECIALE
Il design della linea Muses Marilyn Monroe trae ispirazione delle iconiche scarpe con tacco alto Ferragamo, che Marilyn indossava e che ne riflettevano la femminilità e sensualità. Il colore dello strumento da scrittura riprende quello del suo classico rossetto (Ruby Tuesday di Max Factor). La forma della clip con perla richiama i suoi gioielli e la sua passione per le perle.
—————-
MUSES MARILYN MONROE SPECIAL EDITION FOUNTAIN PEN
The design of the Muses Marilyn Monroe line draws inspiration from the iconic Ferragamo high-heeled shoes, which Marilyn wore and which reflected her femininity and sensuality. The color of the writing instrument recalls that of her classic lipstick (Ruby Tuesday by Max Factor). The shape of the pearl clip recalls her jewelery and her passion for pearls.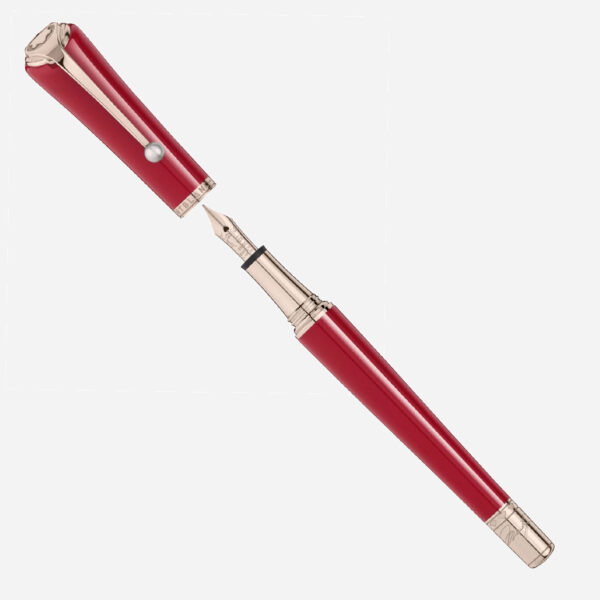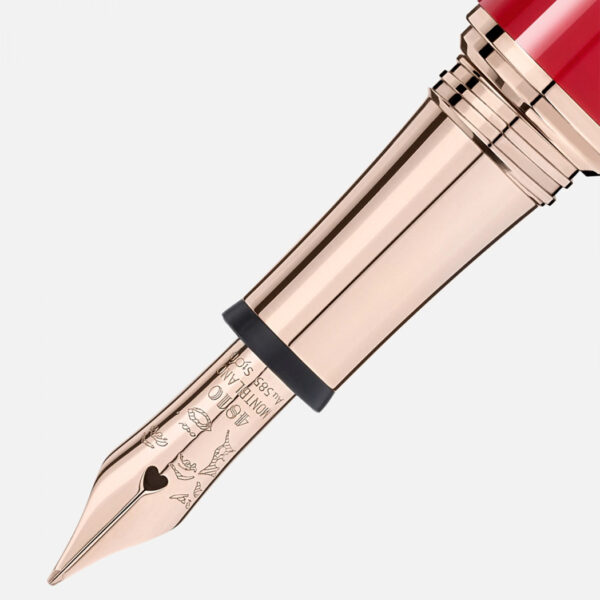 Informazioni aggiuntive
Montblanc: Patron Of Art

Montblanc Patrono dell'Arte
La serie Patron of Art è la disciplina suprema degli strumenti da scrittura Montblanc. Nel 1992 l'edizione iniziò con la prima edizione in onore di "Lorenzo de Medici". Fino al 1994 incluso c'era solo l'edizione limitata di 4.810 pezzi. Nel 1995 Montblanc aggiunse un'ulteriore edizione ancora più limitata con soli 888 pezzi lanciando il Prince Regent edition di quell'anno. Così, dal 1995, sono state dedicate due edizioni a ciascun onorato. L'edizione patron of art è un'edizione molto ambita dai collezionisti di tutto il mondo.
Solamente clienti che hanno effettuato l'accesso ed hanno acquistato questo prodotto possono lasciare una recensione.