In offerta!
MONTBLANC Sfera Starwalker Cosmos Black, 129747
Tax_including
MONTBLANC
PENNA SFERA STARWALKER COSMOS  BLACK RESIN
Ident No. MB129747
Descrizione
MONTBLANC
STARWALKER COSMOS RESIN BALLPOINT PEN
Ident No. MB129747
Price: € 440,00
La collezione StarWalker racconta di un viaggio tra le stelle, alla scoperta del cosmo e di galassie sconosciute, per partecipare a una delle avventure più misteriose e potenti del genere umano: l'esplorazione dello spazio. La collezione StarWalker BlackCosmos riproduce la profondità dello spazio grazie alla pregiata resina nera e ai dettagli finitura PVD nero. L'iconica tecnologia StarWalker brevettata è caratterizzata da una cupoletta traslucida grigia con un emblema Montblanc che fluttua alla sua sommità.
—————-
The StarWalker collection tells of a journey among the stars, to discover the cosmos and unknown galaxies, to participate in one of the most mysterious and powerful adventures of mankind: space exploration. The StarWalker BlackCosmos collection reproduces the depth of space thanks to the precious black resin and black PVD finish details. The iconic patented StarWalker technology features a gray translucent dome with a Montblanc emblem floating at its top.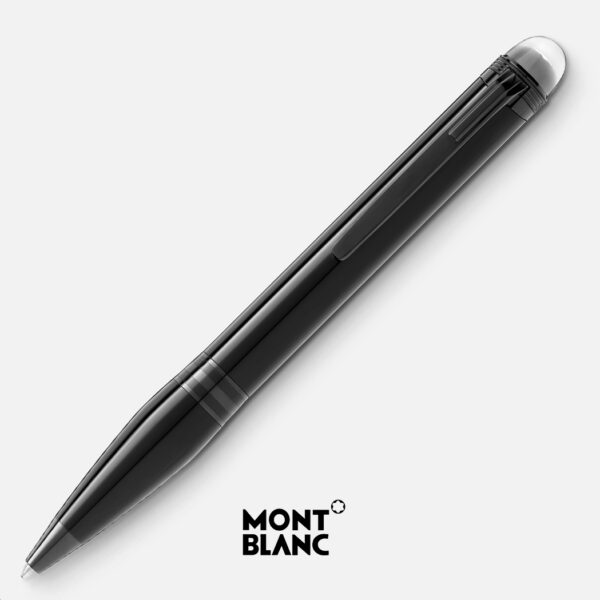 Informazioni aggiuntive
Montblanc: Patron Of Art

Montblanc Patrono dell'Arte
La serie Patron of Art è la disciplina suprema degli strumenti da scrittura Montblanc. Nel 1992 l'edizione iniziò con la prima edizione in onore di "Lorenzo de Medici". Fino al 1994 incluso c'era solo l'edizione limitata di 4.810 pezzi. Nel 1995 Montblanc aggiunse un'ulteriore edizione ancora più limitata con soli 888 pezzi lanciando il Prince Regent edition di quell'anno. Così, dal 1995, sono state dedicate due edizioni a ciascun onorato. L'edizione patron of art è un'edizione molto ambita dai collezionisti di tutto il mondo.
Solamente clienti che hanno effettuato l'accesso ed hanno acquistato questo prodotto possono lasciare una recensione.