In offerta!
MARCO BICEGO anello Masai oro e diamanti, AG324
Tax_including
MARCO BICEGO
ANELLO MARCO BICEGO MASAI IN ORO BIANCO CON DIAMANTI (ct.0,10)
Ident No. AG324-B2.
Misura dito: 15 (55)
Descrizione
MARCO BICEGO

MASAI 18K WHITE GOLD AND DIAMONDS RING
PRICE: € 1.840,00
Ident No: AG324 W
Anello MASAI realizzato a mano con l'antica tecnica della Corda di chitarra in ORO BIANCO con DIAMANTI da (0.10ct)
Dimensione delle dita: 15 (55)
La nuova collezione Masai di Marco Bicego si ispira agli ornamenti tipici della tribù africana dei Masai.
La collezione Masai trasforma il classico in chiave contemporanea, rifugge l'ostentazione e sceglie uno stile essenziale, informale e quindi molto raffinato.
Fatto in Italia
——————
MASAI ring handmade with the ancient technique of the Corda di chitarra in WHITE GOLD with DIAMONDS of (0.10 ct)
Finger size: 15 (55)
Marco Bicego's new Masai collection was inspired by the typical ornaments of the African Masai tribe.
The Masai collection transforms the classic into a contemporary key, shuns ostentation and chooses an essential, informal and therefore very refined style.
Made in Italy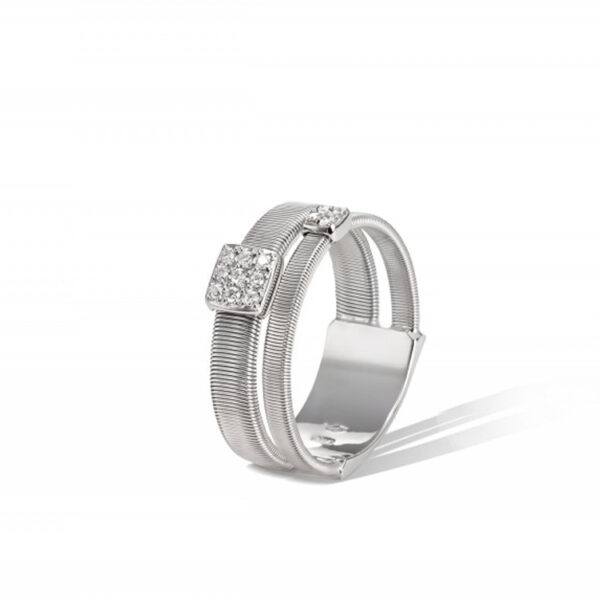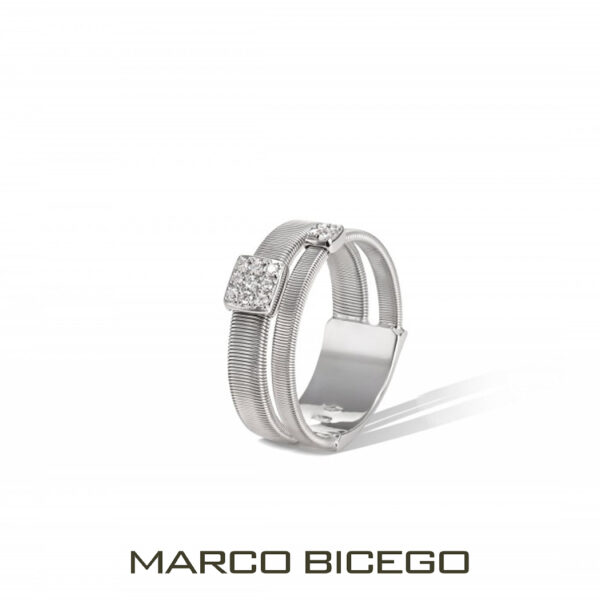 Solamente clienti che hanno effettuato l'accesso ed hanno acquistato questo prodotto possono lasciare una recensione.