LIUJO Smartwatch Voice Touchscreen, SWLJ077
135,00 € Tax_including
LIU-JO
LIUJO SMARTWATCH VOICE MEN'S VOICE TOUCHSCREE
Ident No. SWLJ077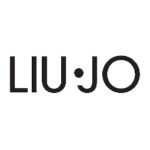 Descrizione
LIU-JO

LIUJO SMARTWATCH VOICE MEN'S VOICE TOUCHSCREEN 
PRICE: € 135,00
Ident No. Ident No. SWLJ07
Smartwatch da uomo di Liujo. Orologio con schermo da 1.4" full touch e con resistenza all'acqua di IP67. La cassa è realizzata in lega di zinco ed è di colore argento. Misura cassa: 45 mm. Il cinturino è realizzato in silicone ed è di colore argento. Funzioni: chiamata e notifica (altoparlante e microfono integrati). 
————–
Liujo men's smartwatch. Watch with 1.4" full touch screen and IP67 water resistance. The case is made of zinc alloy and is silver in color. Case size: 45 mm. The strap is made of silicone and is silver in color. Functions: call and notification (built-in speaker and microphone).


LIUJO Smartwatch Voice da uomo Touchscreen SWLJ077
Orologio Liu Jo NUOVO con garanzia originale Liu Jo, collezione Smartwatch,
cassa: 45 mm in zinco alloy
cinturino in silicone bianco
Display Touchscreen da 1,39″
Impermeabilità: waterproof ip67
Funzioni:
chiamata vocale tramite dispositivo ed avviso di notifica,
assistente vocale,
pedometro,
mappa del percorso,
sleep monitor,
sedentary reminder,
calorie,
cronometro,
avviso batteria in esaurimento,
wrist sense (accensione dello schermo con movimento del polso),
caricamento veloce,
frequenza cardiaca,
pressione sanguigna,
ossigenzazione,
music control,
meteo,
sveglia,
sfondo personalizzabile.


Solamente clienti che hanno effettuato l'accesso ed hanno acquistato questo prodotto possono lasciare una recensione.